EDIT MAIN
Welcome to Martin Grade School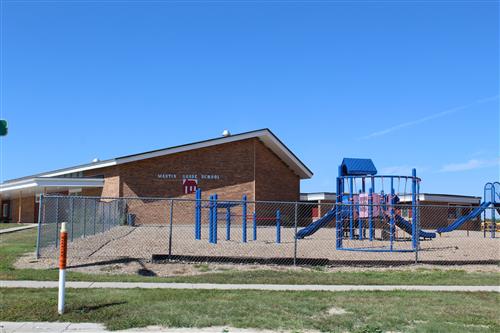 Hello Martin Grade School Families!
Welcome to another great year! The staff is thrilled that you have entrusted your children's education to us. We will make every effort to help your child achieve academically and socially this year.
Martin Grade School has an excellent teaching staff with a wealth of knowledge. The staff is dedicated to building a safe, compassionate community of lifelong learners who are scholars, creators, critical thinkers, and problem solvers. We continue to be committed to doing our part in ensuring your child achieves academic excellence, and we look forward to working with you to guarantee that our goal is achieved.
Our instructional program will be far more effective with your active participation. Please send your children to us on time, and ready to learn. INSTRUCTION BEGINS PROMPTLY AT 8:00 AM DAILY. We, in-turn will send them home to you prepared to meet the challenges of the future.
Parent involvement with school activities is vital to the success of our students. We welcome you to get involved by regularly conferencing with teachers, eating lunch with your child, assisting with homework, attending parent teacher conferences, Family Fun Nights, and volunteering in the classrooms. We appreciate your support!!
A PURPLE folder will go home with students each WEDNESDAY. Our staff will use it as a homework/communication folder. This folder will provide you with important school and classroom information that will keep you informed of your student's progress. Assignment notebooks or class agendas are also available to students in 4th and 5th grade. This helps students with organization and will also provide communication to parents concerning assignments and notes from the teacher.
The district monthly newsletter will be provided to each family in the district. It will contain information about events that will be happening that month. Other notes of great importance will come from the office on BRIGHT paper.
My staff and I look forward to working with each and every one of you. We invite you to call if you have questions or concerns at any time during the school year. You can reach me at 685-6717. Together we will make this an awesome school year! 

Sincerely,
Amie Kuxhaus
MGS Principal